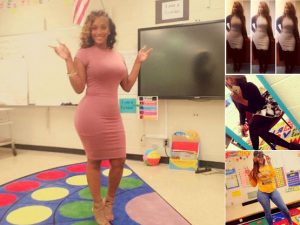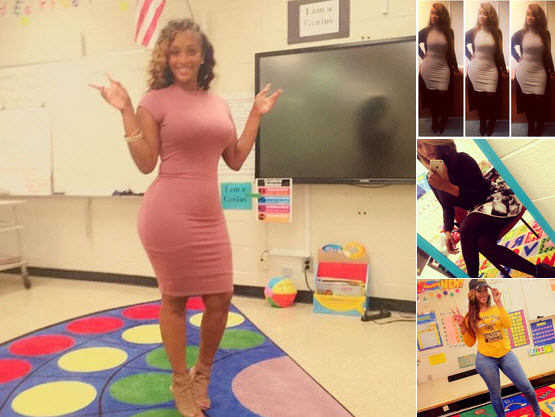 A TEACHER has come under fire for wearing "inappropriate" clothing to class.
Dedicated Patrice 'Tricey' Brown is in charge of 9-10 year old pupils in a school in Atlanta, US.
On social media, some dads have claimed that they're delighted with Patrice's clothing choices, claiming they wished they could go back to school.
Despite this, the young teacher has recently come under fire for posting pictures of the outfits that she wears to work.
Even though Patrice doesn't bare the flesh in her classroom outfits, she has caused a stir with some of her tight-fitting choices.
One Twitter user said: "Yes I do believe Ms Patrice 'Tricey' Brown's attire is too risqué for the classroom.
"There are more stylist & appropriate ways to dress."
Other internet users have blasted Patrice for her "inappropriate" wardrobe decisions.